Hi my name is Mike,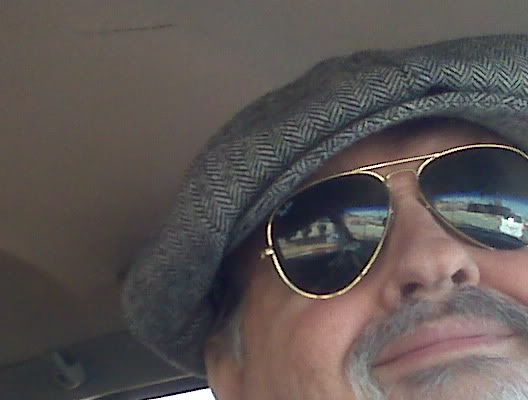 I came from a long line of people, who worked for themselves.  They didn't trust banks and big corporations.  My great grandfather was a contractor and a house mover, back in that day when the term teamster meant that you could handle several teams of horses pulling a house on wheels. I had uncles that bought and sold heavy equipment; I had another that traded in salvage. The where a lot of farmers and a dairyman In our family. One was even in the rock crushing Business' My Dad was in the tire and recapping business, then and later the garage and service station business.  I, myself, have been in the used car business, the home inspection business, the real estate business, and Magazine publishing business, I also did my part in the tire, garage, and recapping business. I even had an art galley My Son is in the garage business, my cousin is in aviation parts.  And my nephew is an independent contractor.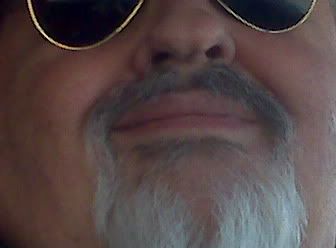 So you can see, we're a family, whose motto is:" jobs! we don't need no stinkin' jobs" if you're out of the work and don't know where to look, then let me suggest, that you look into creating your own business, not only will you feed your family: but you'll take just a little more power away from the crooked and corrupt corporations that are ruining this country. We talk about free enterprise and democracy, yet most of us are little more than indentured servants to large corporations, run like a dictatorship by s bunch of plutocrats. This is America, be free.


I have been selling products on the web for many years now.  Mostly t-shirts, "http://www.teeshirts4u.net" I started my art web site: "http://www.michaelvalentineart.net" and a few others. I found: even with internet marketing, unless you got a huge amount of money you put into advertising you are going to fight an uphill struggle. And with Hard products you really need capital, and warehouse and maybe an actual piece of Real Estate with a store on it; Main Street, is not the greatest place to sell you're wares. And even on the net, it takes a lot of work and money to sell most hard products.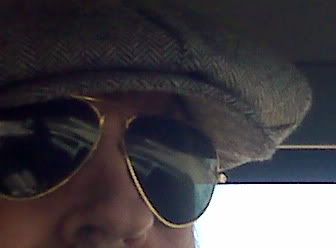 Therefore, I have recently changed my approach and gone into of selling a digital product. Marketing professionals tell us that most shoppers are impulse buyers. With the digital products the buyer can get instant satisfaction with the click of a mouse and a credit or debit card.
I've built most of mine site from scratch, writing all my own HTML code. It is really not contusive to the instant delivery and handling of the digital product.
What I have learned about this business, thus far: (and there is a lot to learn).  There is a tons a good information and out there, for free; especially if you don't mind a bunch of advertising e-mails. Actually you can learn a lot from them and keep gathering free info.. Don't get hung up buying every quick money deal pops up, not even on my website.  Mine are backed by ClickBank and you can get your money back anytime within 60 days, no questions ask.  So if you see one that sounds logical and you feel you are ready to try it out. Go ahead, but if it don't work like you want it to, Get you money back. Some don't do much, some do a lot, some will worry the hell out of you, and you have to block their emails.  But, this is a real business.  And people make real money off it. This website, the one you are looking at is built form two programs, I bought. And I had a lot of help form Hostgator. Remember that name.
I can not say enough good about Hostgator. You have to have a host for you website, and Hostgator is the one of the best. They offer Unlimited Disk Space & Unlimited Bandwidth. That means you can buy you domain from them at avery resonable price, set up as many sites as you want, all for one low price. Plus they have real living, breathing, tech support 24-7, on the phone Plus they have every thing you need to build a web site. And the offer an extrodinary amount of vidio training.


I built this site from two different Word press programs I bought and downloaded. Had the first work like it was advertised, you would not be reading this if that programhad work lie it was sold as.
Here is the things I want from a program:
1.)A Real Super Low Cost Or Free Traffic Producer I know there are a lot of programs… SEO, Google Ad Words and mailing list you can buy. But keep in mind I really am what all those bull shit artist say they were when they
started out, BROKE.And when I say broke, I mean: no savings, no retirement, No equity in a house or car. And, no reliative that would loan me money on this idea
2. I Need To Learn How To Make A Landing Page That Actually Gathers Info' The purpose of this site Is to have an open and honest discussion about how to make a website that will actually make you a living.  After checking out dozens of programs, they all seen to be alike. First there is the extraordinarily long pitch that really gives you no clue what you
are buying. But you must buy it! Now, They tell you about bonuses, they tell you about secrets, and finally, press download, and pay your $47.00 And you are in, ( many you wonder where you are in and with who you are in with doing what?)

Now if you are smart, you did not clickdownload, when you attempted to close the page, You've got a $10.00 better offer. After you see about 50 variations of this approach, It makes you wonder, what the product is really worth.

I Need A Product That Will Help Me Research My Blog About Becoming More Proficient At Internet Marketing. As I said. the information is out there. They are like gold nuggets among a mountains of words and tricks. This web site is for all of us regular guys and gals who can you use their own brains to build a site that will work for them and give rise to expressing there own ideals in a niche they are really belive in..
Did you ever wonder what their first squeeze page (advertisement), looked like. They could not show you page after page of bank accounts with $1800 days over and over again. They Had not sold the first one. It is a question: I have ask myself. How do I get a business to show you I have the business.  How do I sound like an internet guru with dynamite plan when I have not done one yet. And you have to have sold a few to back up your world beater sales pitch

Thirty years ago, I spent $25,000 on a retreading machine that did not work.  Couldn't get my money back, and so we sat down, engineered a way to make it work.  It took a lot time and hard work and, long hours and lots of research. But when I finally made it work and it was a "world beater".  That is the way a real business is. It is not a secret formula, that you rake in the cheese with deceptive adds for products that only work for the boys at the top of the food chain
This website is a test blog.  We will call it the Internet Marketing News.  A blog is much like a electronic, magazine or newspaper.  This one would be like a trade magazine.  Eventually there will be a subscription if it really produces a valid product that people want.  If you join now, you will be grand fathered in, and never have to pay for your subscription.  I am not doing this because I'm some big-hearted guy.  Or it seems like a cool sales maneuver.  It is because, you and I; we have something to offer each other.  Use this site, check out some of programs offered like HostGator and WP Simplicity.  Take advantage of the freebies and please leave your remarks on the chat page.  Here's what I will do for you.  I will be completely candid and transparent.  I will tell you exactly what I am doing.  I will honestly openly and up front, answer the questions, like how do you take the first one without having to be deceptive.  As I told you, I have three other website selling tee-shirts, I want to convert them over to be interactive and sell digital products too.  You can walk with me right along the way, as I learn, and you learn to build a business online.  One of the things I've noticed about the gurus, they come out with a new program almost every other day.  No wonder people think it is a scam.  In real life, you have a business.  You build on that business and that reputation.  So many of these online businesses are nothing but ponzie schemes.  They're like : " I'll sell you a business, that sells businesses, that sell the businesses and so on and so on….."  Many of them don't do anything but set up a format to sell a new kind of fish hook and line.
Now don't get me wrong they are not all scammers and crooks, But even some of the best miss this in the instuctions And very few take calls; And, their e-mail customer suport leave a lot to be desiered. They really seem to connect to the common man, who can't get it going
One of the best websites I've found is this one. It is half of what this site is built on. It is is WP Simplicity.com it gives you lots of support but it also gives you lots and lots of freedom to do what you want to do and it is relatively inexpensive and I can assure you it's not a scam.
Click Here to get the complete low down WP Simplicty